DIY Paradise
brings you

Sanyo OS-CON

What is OS-CON?
Sanyo OS-CON is an electrolytic capacitor unlike other electrolytics. While the rest uses eletrolytic solution and manganese dioxide as eletrolyte, OS-CON uses a high conductivity organic semiconductor. Organic SemiCONductor, get it?
What is great about using organic semiconductor?
High conductivity (low resistance value) compared to other electrolytes.
High conductivity - stability against temperature.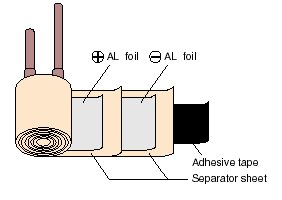 OS-CON has almost the same construction as an aluminium electrolytic capacitor, and the element consists of rolled aluminium foils.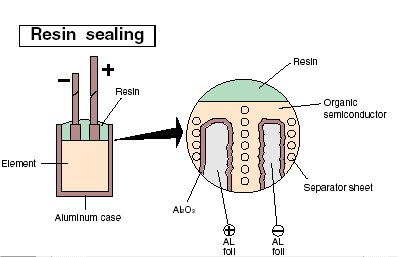 The difference between OS-CON and other aluminium electrolytics is that organic semiconductor crystal is impregnated instead of conventional electrolyte solution.
As a result, we are talking of Equivalent Series Resistance (ESR) that approaches that of film capacitors.
Impedance frequency characteristic of OS-CON compared to other types of capacitors. OS-CON shows a nearly ideal curve. At 100kHz, note that OS-CON 47uF has nearly the same ESR as a low impedance aluminium eletrolytic capacitor of 100uF.
This means that at this frequency, the 47uF OS-CON IS AS EFFECTIVE AT REMOVING RIPPLES AS EXPENSIVE LOW IMPEDANCE ALUMUMINIUM ELECTROLYTICS OF 100UF.
Best used in digital system's power supplies (like your CD player, transport, DAC), get your OS-CON from DIY Paradise now!
470uF 10V
33uF 16V
270uF 16V
220uF 20V
*Note that the SP series now replaces the obsolete SG series. SP also uses OFC as lead wires.