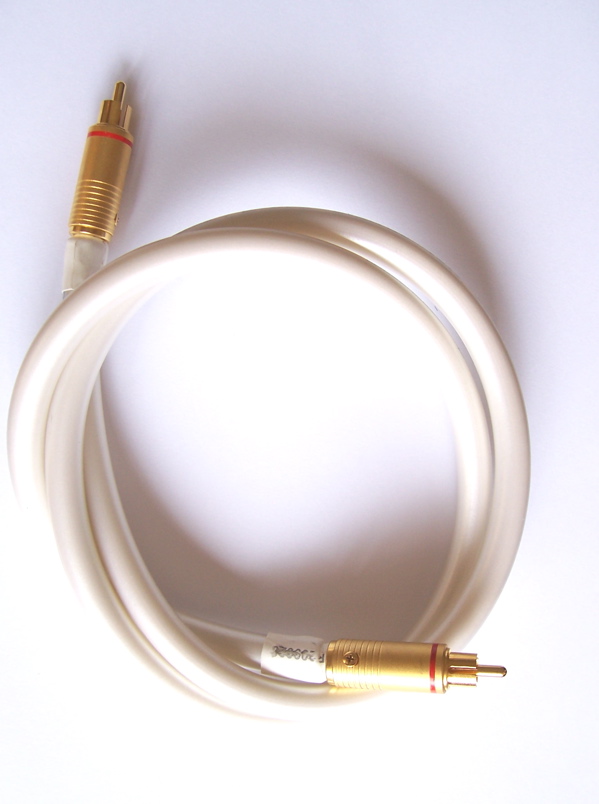 Introducing Whitesnake!
diyparadise selling cables? Yeah, yeah, this is a first for us. Seriously, never saw much value in cables/wires. Sure there are differences here and there, but nothing night and day, nothing earth-shattering, nothing really knocked me off my chair.
And I have felt this way too with digital cables.
Until one day, Gabriel showed me this biggest thickest coaxial cable I have ever seen. Dang! Looks like a power cord to me. But can it sing?
Well, after putting it in... Can't take it out! So far, the best 75 Ohm digital cable I have tried!
No kidding!
Hands down, the BEST 75 ohm digital coaxial cable I have ever tried.
Comes in nice unassuming white.
Biggest girth ever seen in a coaxial cable, so much so that very few RCA plugs could fit.
Makes up for it though with darkest background, sweetest highs and unheard of dynamics.
Breaking away from tradition here and not going to name it after some hot hoochie mama. It's white and thick like an anaconda... so Whitesnake it is!
PS: If you are a rock music ignoramus, Whitesnake is a late 70s, early 80s hard rock band, with typical big hair, loud music and most memorable music videos featuring scantily clad girls. Boy, we sure could have more of this these days!
PSS: More on Whitesnake - the band, whitesnake.com.
PSSS: Buy Whitesnake! - the cable of course, through the e-store.